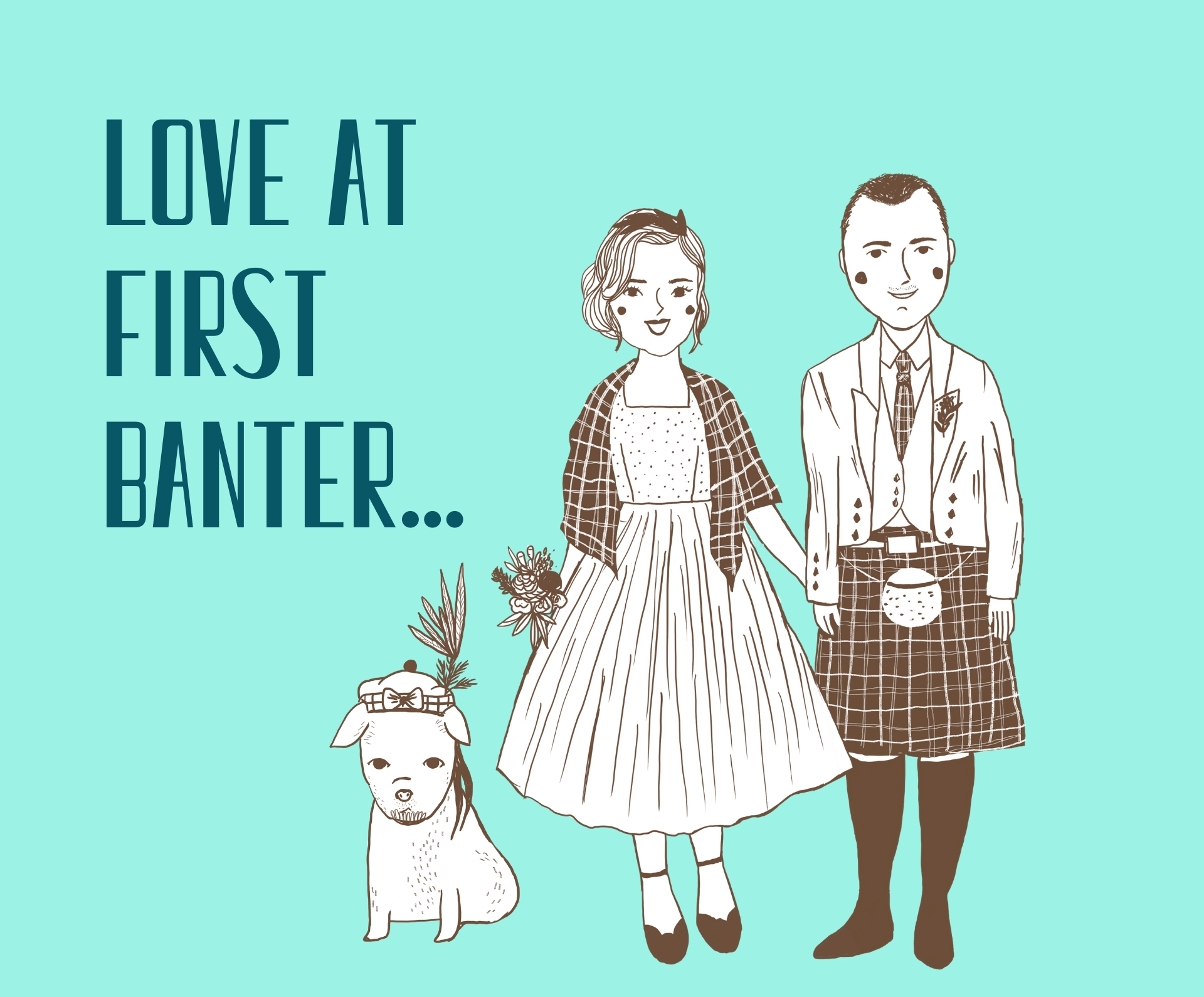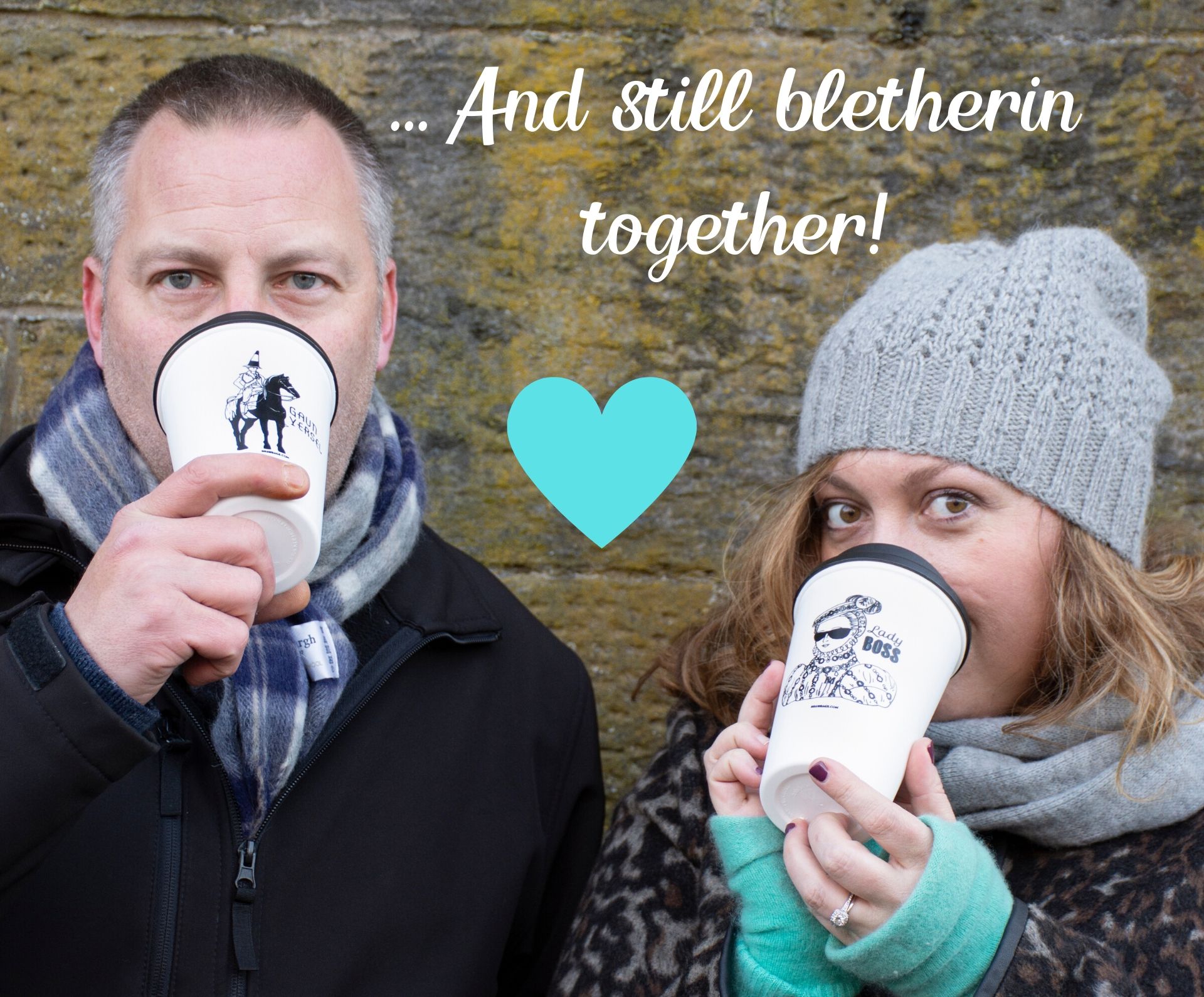 Once Upon a Time
An American gal traveled to Scotland for holiday. While there, she met a Scottish fella. They really fancied each other. The Scottish fella asked the American gal to marry him and live in Scotland. This wasn't a hard sell whatsoever. So, after lots and lots of visa paperwork, the American gal and her little dog (who would soon officially become a wee dug) arrived in Scotland for keeps.
In this magical land called Alba, the gal - who had always been fascinated with words and language - discovered that her new home boasted not one, but three languages - English, Gaelic and Scots.  At the intersection of those three languages, she found some amazing new slang. So, the fella began teaching his gal all the best words.
And that is how BrawBags came to be!
The BrawBags Family
Our tagline truly says it all - Designed in Paisley with love and sarcasm. We are a husband and wife team, aided by the best pup this side of the Cairngorms. We hope you have as much fun wearing BrawBags designs as we have had coming up with them.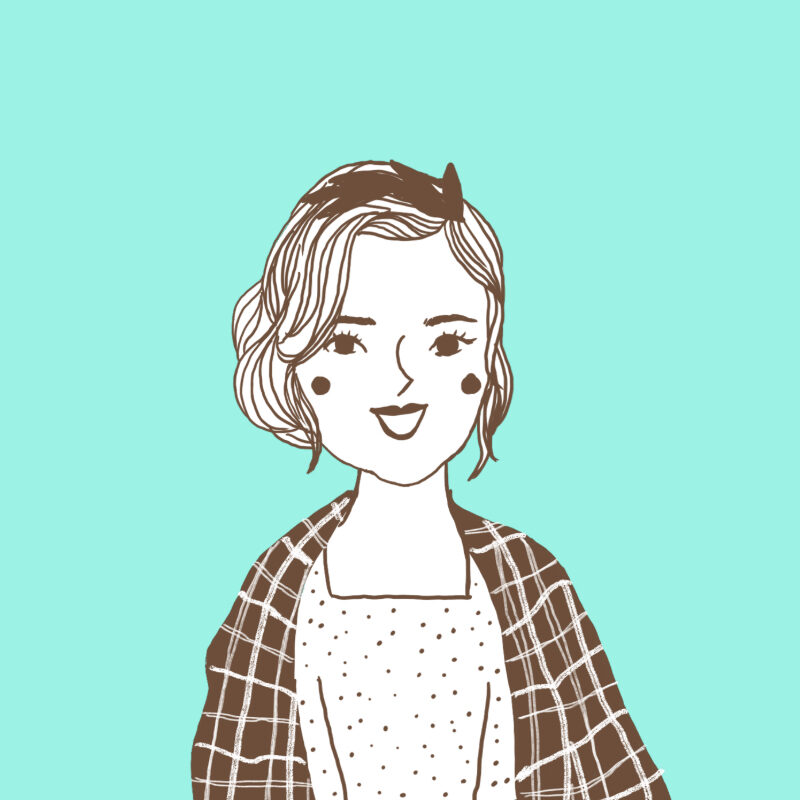 Sam
Co-Founder, Creative Mastermind, Wordsmith, Wifey
Steve
Co-Founder, Business Mogul, Scottish Fact Checker, Husband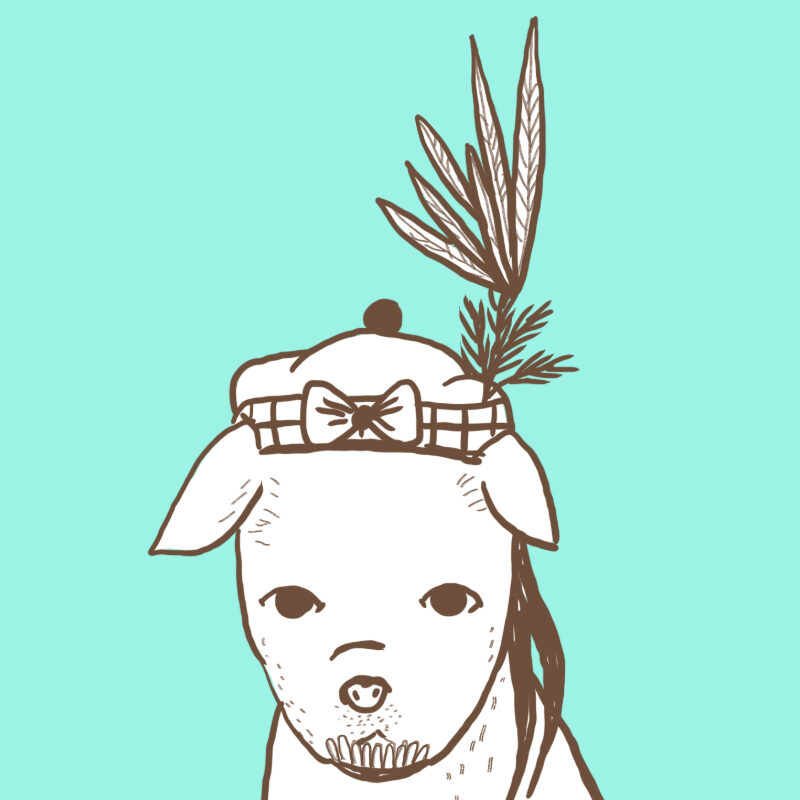 Stanley
Chief Cuteness Officer, Quality Control, THE Braw Wee Dug, Goodest Boy Ever
Say Haw
Have a question about BrawBags? Want to tell us how awesome we are? Own a shop and want to stock our braw products? Drop us a note and say haw!